Want to get sponsored? Who doesn't, after all getting some recognition for having fun is always a bonus. In this article, I want to explore a website called The Sponsor Hub because I think it's a bit of a ground breaker when it comes to getting people in touch with sponsors.
The Sponsor Hub is a website https://thesponsorhub.com/ and mobile app (android & ios) where athletes from multiple sports can 'showcase skills and connect with other athletes'. It's been around in some form of existence since 2018 but some really good momentum has been built up in the last 12-18 months.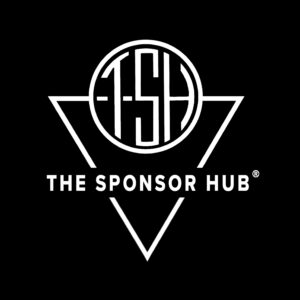 The general theme tends to be focused on the more extreme sports such as surfing, skateboarding, snowboarding, climbing etc, where a total of 18 successful sponsorship's have been created between brands and athletes.
To be clear, there is no guarantee of you being sponsored, but this website will bring you closer to such sponsors, and worst case scenario you can still get some really great exclusive discounts and to join an awesome community of fellow athletes.
When discussing the application and website with a team member of The Sponsor Hub (David), he highlighted that they soon realised that not everyone would get sponsorship's so they converted this to a platform for showcasing skill and providing benefits for the community on The Sponsor Hub.
A few of the things The Sponsor Hub mentioned include:
– Creating crews (groups of sports people)
– Finding new spots to shred (shared only between crew members)
– Discovering new independent sports brands
– Watching fellow athletes videos
Effectively it's a portal to an online community with the aim of sharing self-made sports media, with the bonus of exclusive discounts and the possibility of getting sponsored.
Now if a sponsor is interested in an athlete there's a few important things to note. Initially the Sponsor Hub will inform you that a brand is interested in talking to you, this is to check that you are comfortable with the brand getting in contact. If you are, they pass on your contact details and then stand back, then the communication will be between The Sponsor and the Athlete, and of course, The Sponsor Hub will promote all concerned in the connection on the platform and their social media outlets.
I also wanted to include a couple of hard facts, so here's a small list, which help you better understand the scale of The Sponsor Hub.
– To view other athletes content you must register.
– At present The Sponsor Hub has 4800+ Athletes
– At present The Sponsor Hub has 150+ Sponsors/Brands
– At present there has been a total of 21 connections between Athletes and Sponsors
– At present a total of 18 successful sponsorship's have been completed.
Good luck to everyone who registers, and take advantage of those discounts that are promoted.